Modernization
When Do I Need To Modernize My Elevator Equipment?
Here are some guidelines when considering if it is time to modernize or upgrade your elevator:
Is it more than 20 years old?
Life-cycle/technology for control equipment is about 25 years.
Is it running properly?
Does the elevator stop at floor level each time the doors open? Are the doors slamming shut or jerking open? Does it have smooth take-offs and landings?
How often do I have to make a service call?
We estimate hydraulic elevators to generate 1-2 service calls a year and a traction elevator 3-4, hopefully, less. If you have monthly or weekly call-backs on equipment you probably need to modernize.
How much is it costing per year to operate?
Even with service agreements, there are some extra billable calls each year. Are they caused by the age of your elevator? Obsolete parts? Inefficient products?
What is the appearance of the equipment?
Is it old and out-of-date looking or damaged?
If you answered yes to any of the above, you probably do need a modernization or at least an upgrade. This may involve other trades such as electricians, since fire alarms and other electrical component upgrades may also be needed. We will be happy to come out and provide you with a free comprehensive survey and estimate. We can do the elevator portion only, or we can do the work turn-key if additional work is involved. Please contact modernization sales to set up an appointment.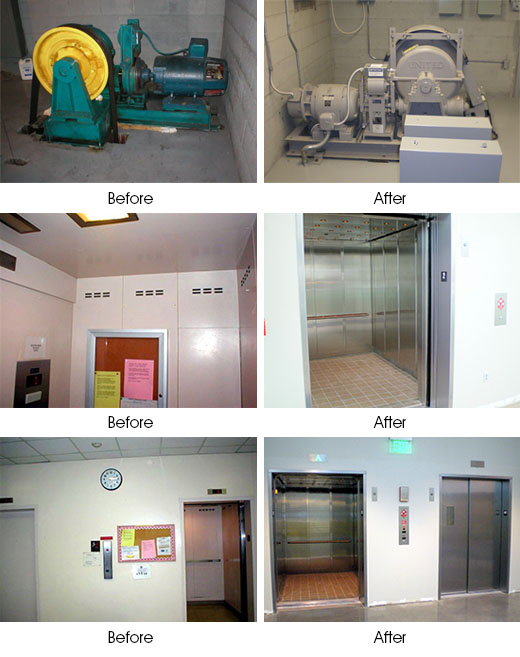 United Elevator Services offers service to Knoxville, Nashville, Memphis, Chattanooga, and Tri-Cities
United Elevator Services
PO Box 1301
Knoxville, TN 37901