Service and Repair
As a building owner or manager, having a safe, reliable, smooth-operating elevator is what you desire and it is what regular, proper maintenance provides. Often the first thing a visitor to your facility sees is the elevator. It is one of their first impressions of your business and you will want it to be a good one. Studies show that up to 50% of a tenant's decision to lease or purchase is based on the quality of the elevators. In addition to this, nothing can cause a tenant to move out more quickly than poor elevator service. Proper elevator maintenance pays for itself. Building owners expect their investments to be protected and that investment includes their elevators. This means minimum down times, quick response times, and exceptional personal service. As an independent, family-owned company, we at United Elevator Services will tailor a maintenance plan to meet your needs instead of making you fit into a one-size-fits-all service contract.
Accident prevention is first and foremost in the minds of responsible building owners. Having a United Elevator Services maintenance agreement is key to maintaining safe elevator equipment. As a building owner, you want to ensure the long-term investment in your elevator, and a maintenance contract with us will do just that.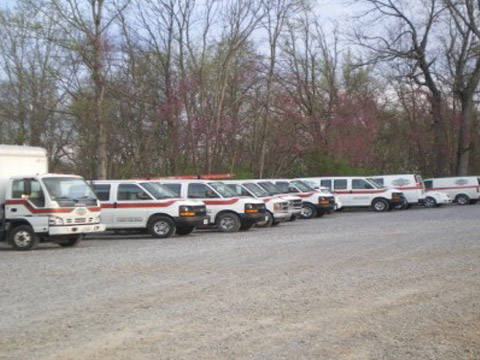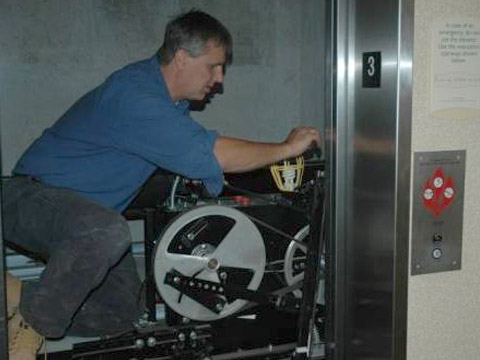 Take the Maintenance Survey Test
Does your elevator comply with the latest ANSI/ASME safety codes and state regulations?
Do your elevator doors close on passengers as they try to enter or exit the elevator?
Is your elevator cab floor level with the building floor every time it stops, at every level?
Does your elevator look out of date or just plain worn out?
Is your elevator making noise or riding rough?
Would tenants rather walk the stairs than ride the elevator?
Is your elevator generally unreliable or does it break down often?
When there is a problem, does your elevator service provider come out at their convenience or yours?
If you answered YES to any of these questions then you are losing precious time, money and efficiency! We at United Elevator Services understand that each client has specific needs for their specific application. We pride ourselves in providing the best personal service in Tennessee and surrounding areas. We serve clients and are licensed in the following states: Virginia, West Virginia, North Carolina, Kentucky, Mississippi, Alabama, and Georgia.
The following is a partial list of elevators we regularly service:
Otis
KONE / Montgomery
Savaria/Concord
Garaventa
ThyssenKrupp / Dover
Vertical Express
Westinghouse
Waupaca
Inclinator
Custom Elevator
Contact Service Sales for a free elevator evaluation and price quote.
United Elevator Services offers service to Knoxville, Nashville, Memphis, Chattanooga, and Tri-Cities
United Elevator Services
PO Box 1301
Knoxville, TN 37901