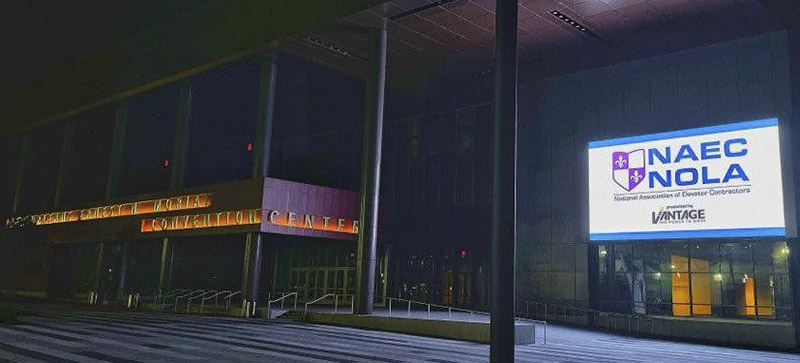 The National Association of Elevator Contractors had their annual meeting in New Orleans October 4-7 and United Elevator Services was well represented. Along with myself and David Vickers our team included Anna Stoner, Ronda Pearson, Jeff Cruze, and Chance Lowery. Even with all the challenges this year's meeting had including moving from Atlantic City, Covid, a hurricane and an up-tick in Covid again there were nearly 1000 people in attendance and over 100 vendors showing their products and solutions.
Our team was able to build on existing relationships and begin new ones as they spent nearly two days on the convention floor. The one good thing about lower attendance, everyone had plenty of time to spend with the people they only knew over the phone or find that engineer they have been needing assistance from. For Chance and Anna especially it was good to see what David always calls, "the rest of United Elevator Services." Out tech support, our engineering departments, our expanded parts departments, marketing, and education departments.
A lot of the focus was on third party monitoring of controllers. Whereas OEM's have promoted their's which only work with their own proprietary equipment, the technology has finally caught up with the market and there were several new or improved products that work with almost any controller. We were shown new and improved control systems and other updated products. For the first time the educational components were sponsored and open to everyone which we took advantage of. Of particular interest was a new machine set up from Hollister Whitney that is designed for modernization so that it breaks down for easier movement and installation including an improved Rope Gripper set up for basement machines.
And of course, we were all treated to wonderful New Orleans cuisine and atmosphere.
As a Board Member, I was given a part to speak and facilitate a discussion at the Elevator Contractors session on how Covid has and continues to affect our businesses. With the threats of mandates upon us, I noted we were called independent contractors, because we do not like anyone telling us what to do. Almost all of felt the same way and continued to do our service, construction, and modernization despite what was thrown at us and do so successfully. Other conversations revolved around the challenge we are all facing in finding workers let alone quality workers and the supply chain issues. Like our company, everyone has an optimistic outlook and are looking forward to creative solutions to these challenges.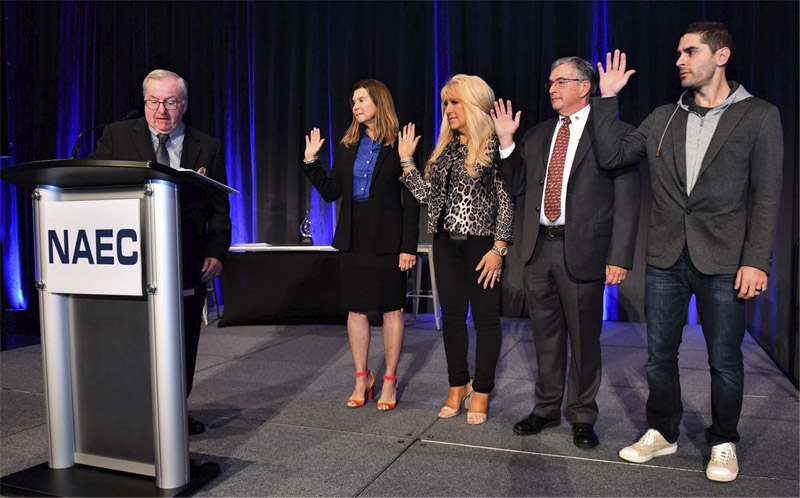 On a more personal note, with David's support at the Spring Conference I was elected to be Vice President for 2022 and President in 2023. At the awards ceremony I was sworn as VP / President Elect. Truly a very humbling honor to serve an industry that has given me so much. It is also shows just how well respected United Elevator Services is across the country! That is because of the work and performance of all of you and will do all I can to represent you well.